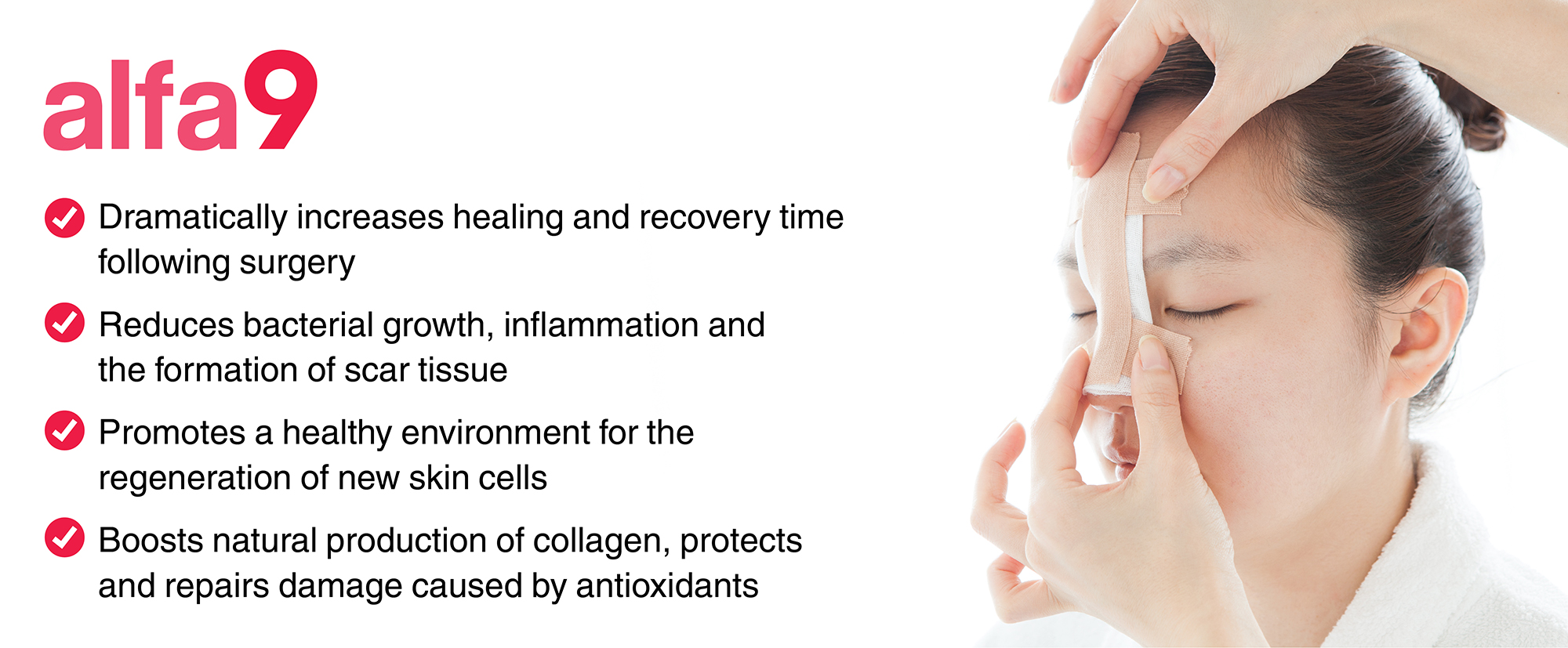 For more information/ order:
alfa 9's 

unique bio-enzyme innovations include: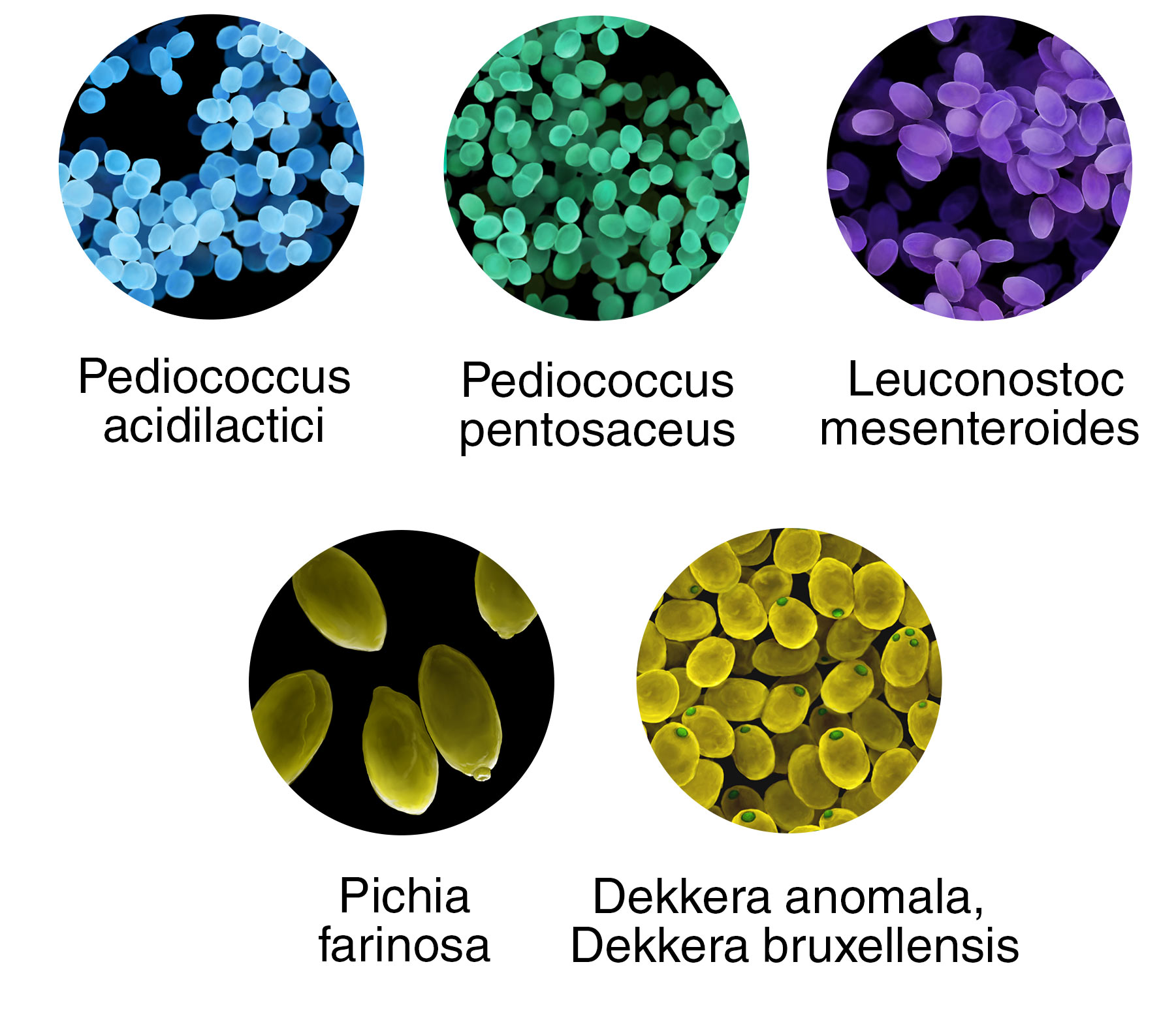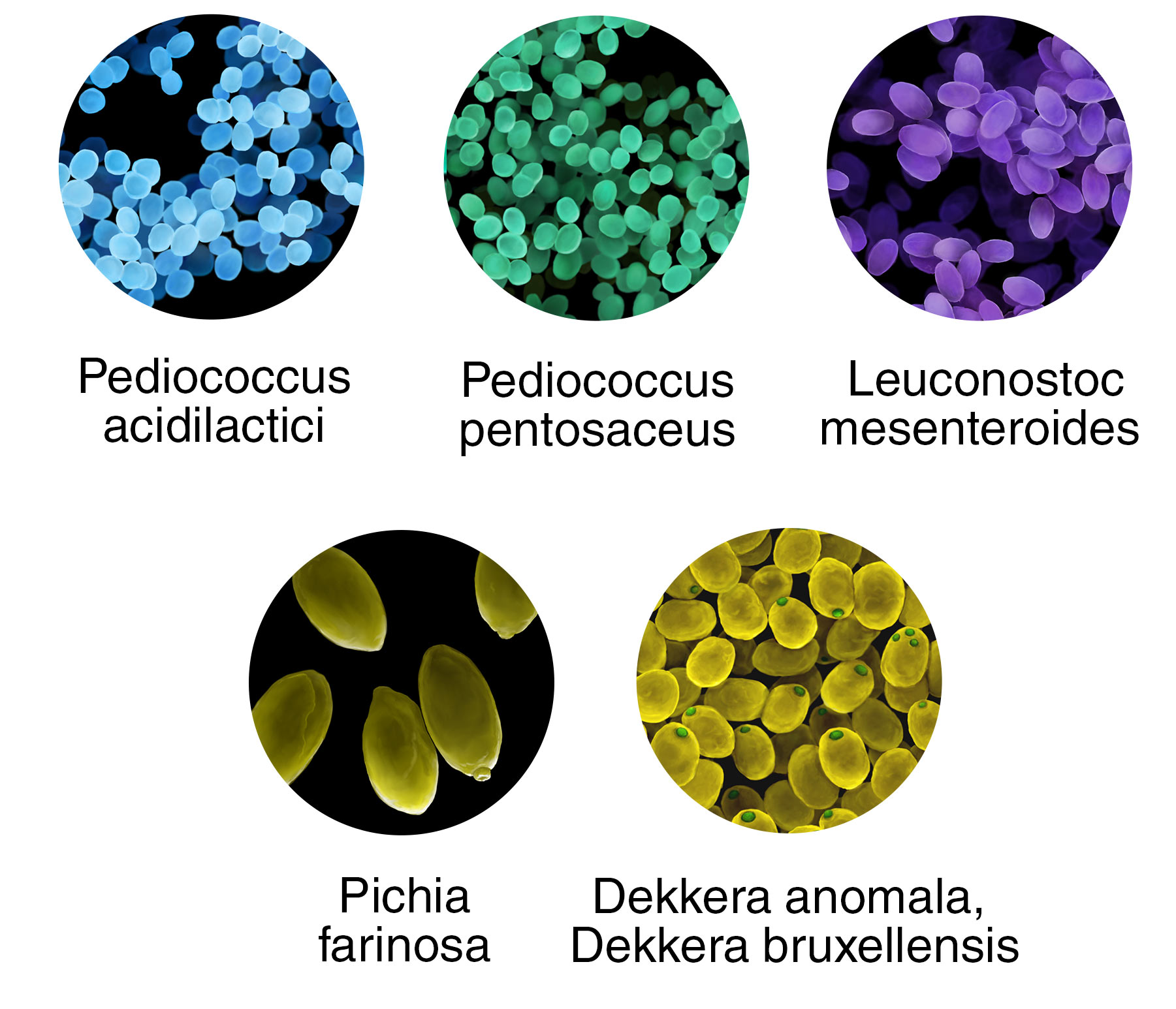 1. ENZYMES
Wounds heal faster

Cells are targeted and repaired at the wound level

Inflammation around affected tissue is reduced
2. Bacteriocins extracted from a special breed of microorganisms:
Pediocins & Nisins break down toxins from bacteria and fungi which are causes of disease.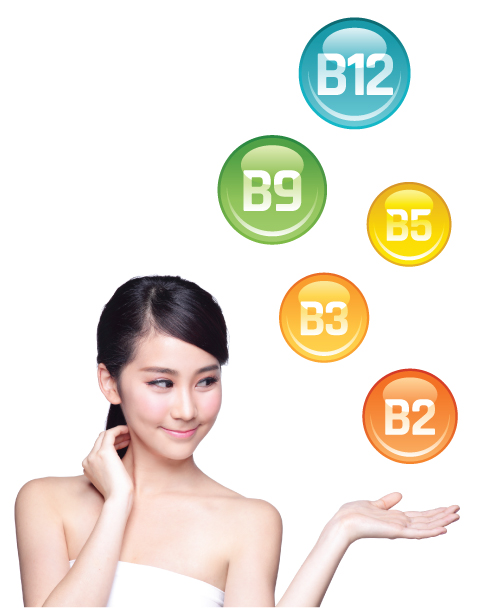 3. Bio-Vitamins: B Complex
Vitamin B2 (riboflavin) – a lack of this vitamin can result in a slower regeneration of skin tissue

Vitamin B3 (niacin) – improves the structure of the skin and combats the onset of dark spots and pigmentation while helping to build up the outer layer with healthy fatty acids. This enables the skin to retain moisture and protect against damage.

Vitamin B5 (pantothenic acid) – a vitamin that helps to create collagen in the skin, which has anti-aging, anti-irritation and anti-inflammatory properties

Vitamin B9 (folic acid, folate and folacin) – promotes the production of red blood cells which help to repair injured tissue

Vitamin B12 (cobalamin) – an essential vitamin in the regulation of hyperpigmentation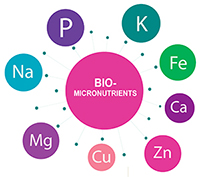 4. Bio-Micronutrients: Strengthens various bodily systems so they work more effectively.
Phosphorus (P), Potassium (K), Calcium (Ca), Magnesium (Mg), Iron (Fe), Zinc (Zn), Copper (Cu), Sodium (Na)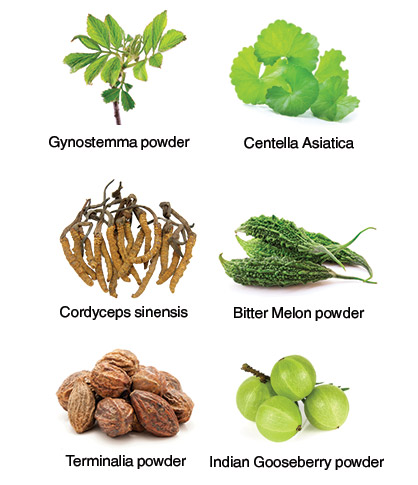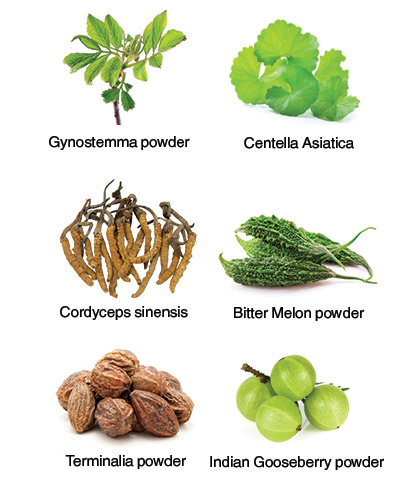 5. Super Thai Herbs
Promotes the production of collagen in the skin, helping to bind healthy tissue together.

Proven to boost the body's natural immune system with anti-inflammatory properties as well as fighting off the growth of bacterial growth and scar tissue
Flavonol, Phanoside, Saponins, Gypenosides – substances from Gynostemma powder
Triterpenoids, brahmoside and brahminoside – substances from Centella Asiatica
Cordycepic acid, polysaccharide, Adenosine, Cordymin – substances from Cordyceps sinensis
momordicosides, momordicins, karaviloside K1, charantoside – substances from Bitter Melon powder
Phenolics, Chebulonic acid, Superoxide dismutase – substances from Terminalia powder
Polyphenol, Vitamin C, Ellagic acid – substances from Indian Gooseberry powder
Amount of active contents in 1 capsule of

alfa 9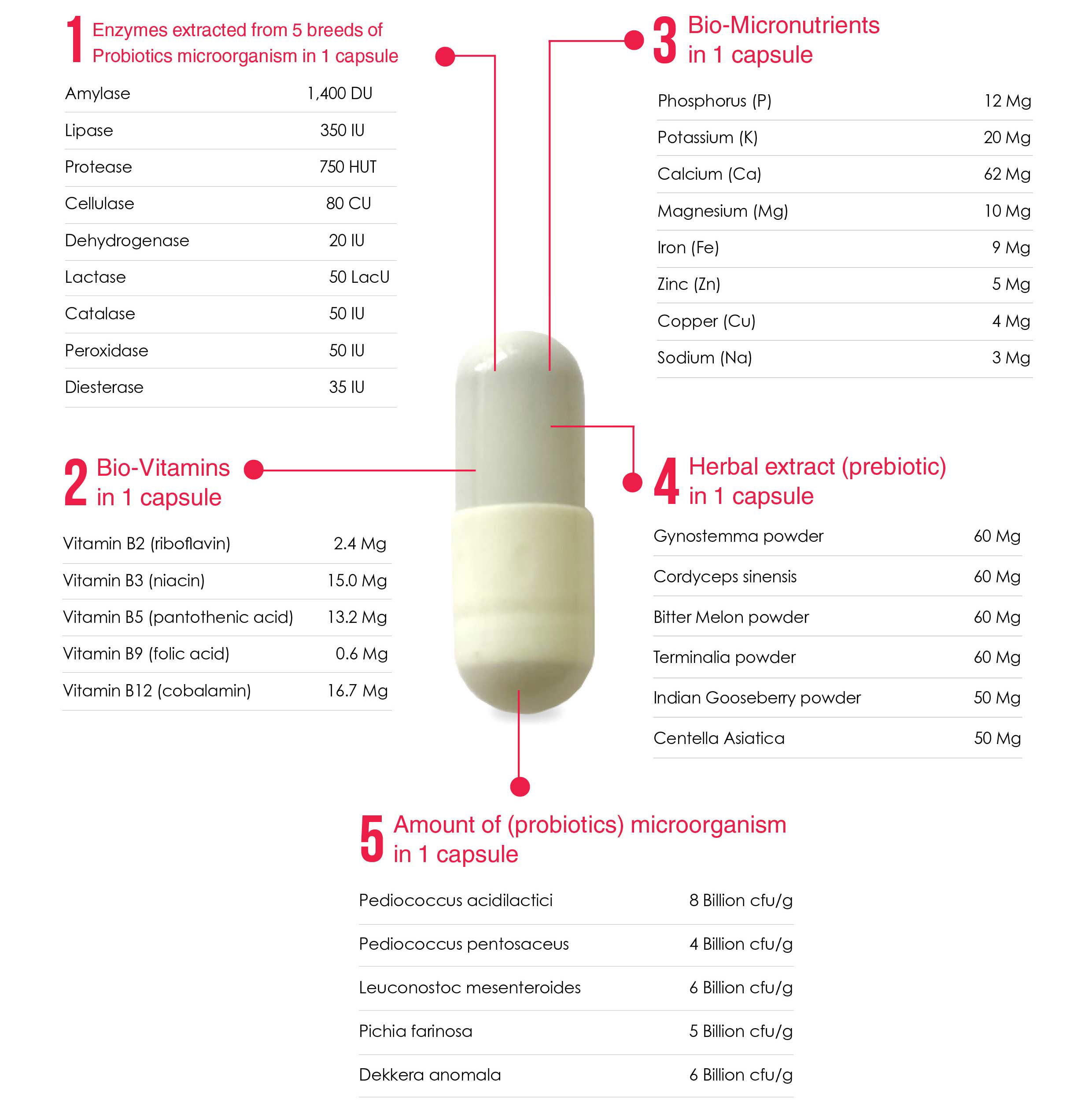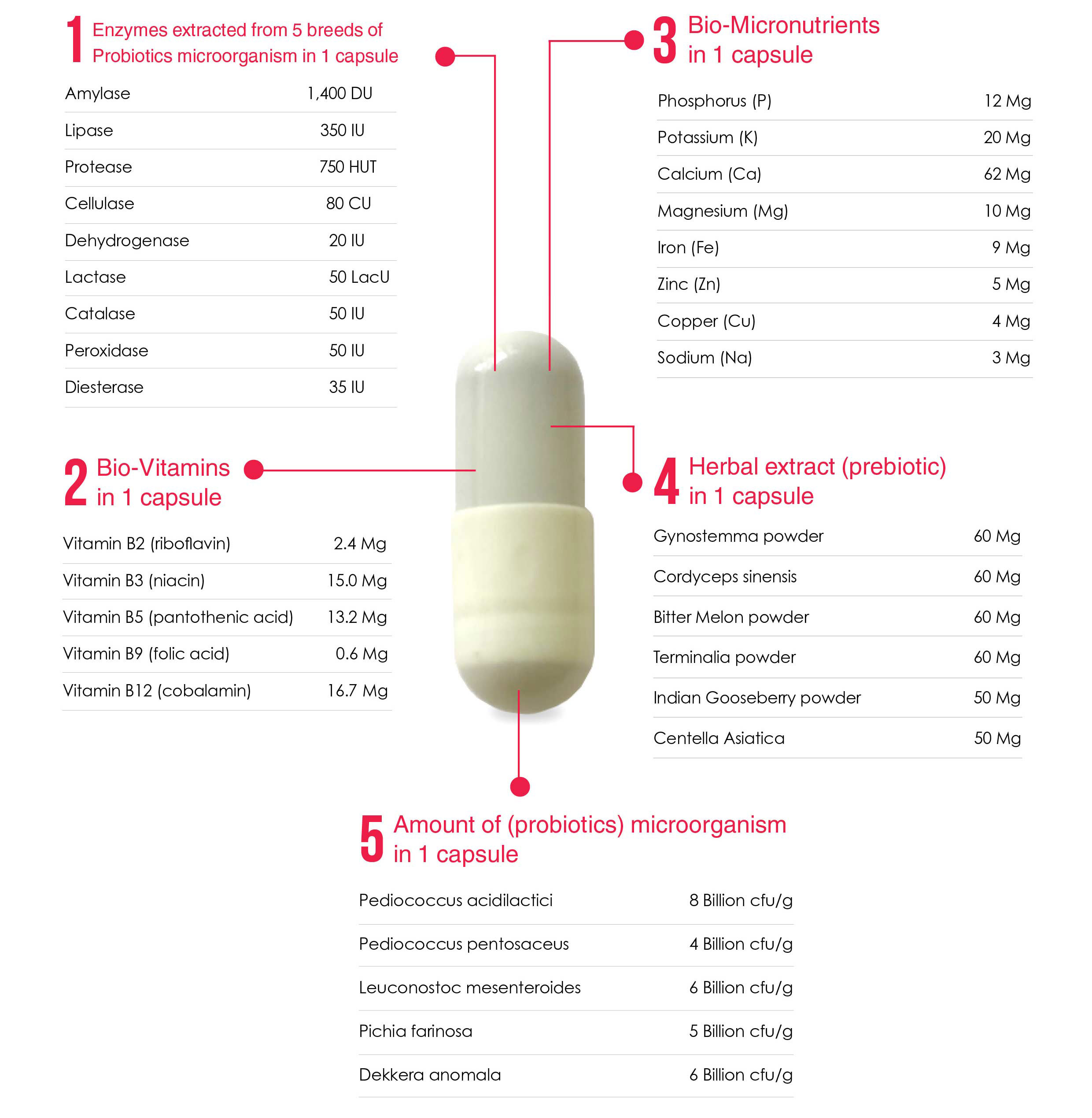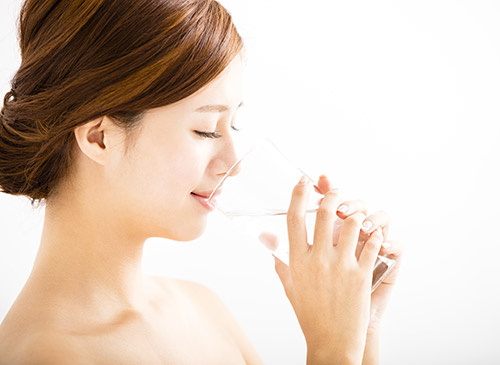 How to take it:
Take 3 pills 2 times a day when your stomach is empty, namely before breakfast and dinner.
Patients who are taking prescription medication from doctors should take alfa 9 before 30 minutes after taking other medicine.
It is recommended that you drink 1 large glass (250 CC) of water when taking alfa 9. On average, you should drink 2 liters of water per day.
The enzymes and microorganisms in

Healthy MD

products have been certified by both domestic and international institutes and organizations:
The Global Health Security World Health Organization Geneva 2003 reported on the groups of microorganisms not to be harmful to humans, plants, and animals (Bio Safety Level 1) with high confidence.
Japan Food Research Laboratories have also certified these not to be harmful to humans and animals, even when used in an amount of 21,000 milligrams per kilogram of body weight.
The Quality Accreditation Body of Europe (Neotron, Italy) reported the results of their analysis on the contamination of heavy metals – cadmium, lead, radioactive, carcinogens – aflatoxin, B1, B2, G1, G2, insecticide in the group of 49 kinds of organophosphates, 17 kinds of Pyrethroid, and 13 kinds of Acarisite. It was found that the volume of heavy metals is well under the standard levels.
The Health Research Institute, Department of Medical Sciences, Ministry of Public Health, revealed the results of their analysis that there is no bacteria and mold causing any disease to humans and animals.
Food and Drug Administration, Ministry of Public Health.